Module - Traffic Session Controller 
If you want to Limit Number of clicks per User session (cookie Based) then activate this module.
Upon Activating this module 'Session Controller' Settings will appear on Advertiser Interface as well as Offer Interface.
If you activate this setting at Advertiser Level then all the offers of that advertiser will have this session Controller Enabled.
Screenshot of Advertiser Level Settings: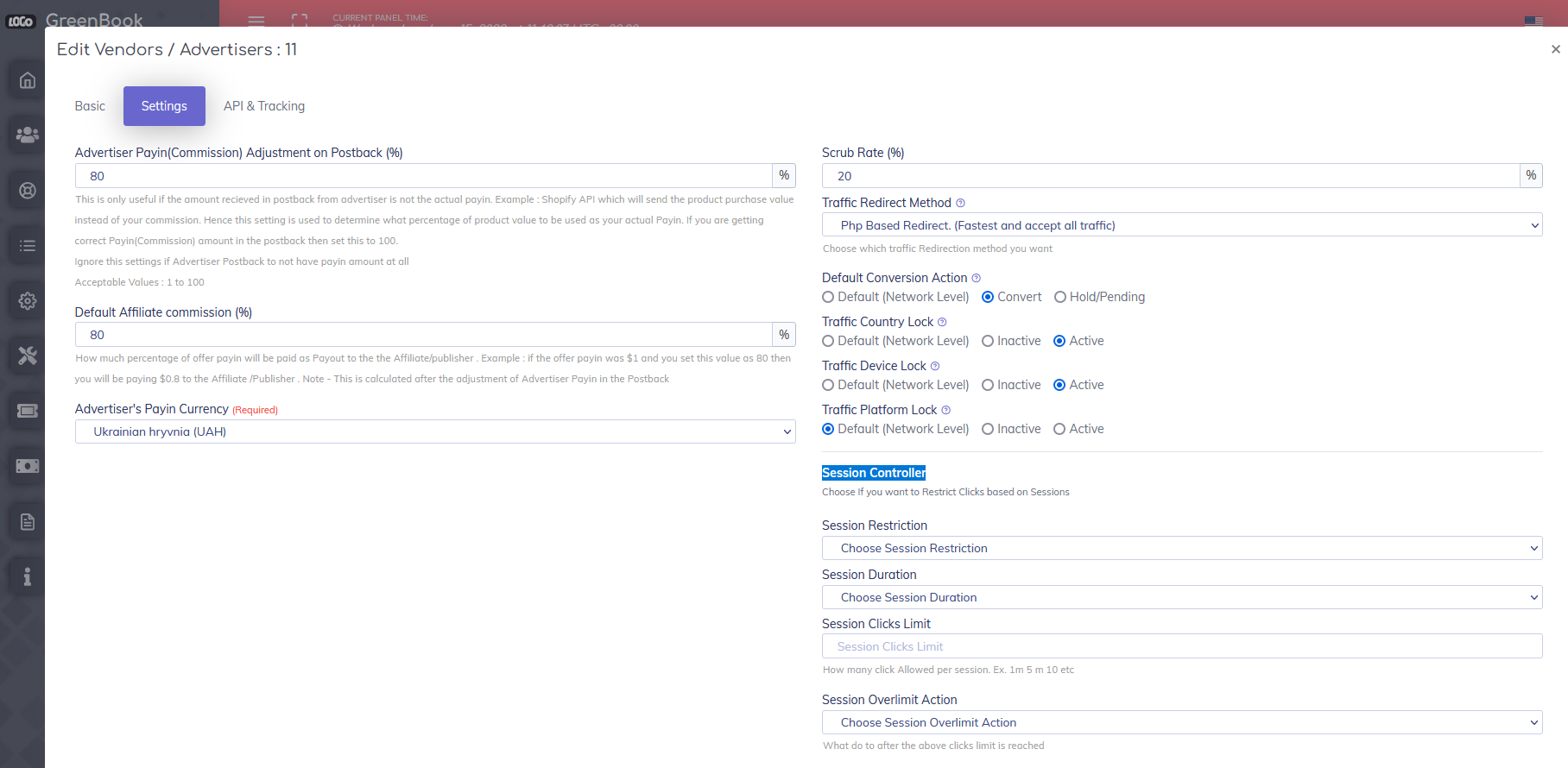 Screenshot Of Offer Level Settings: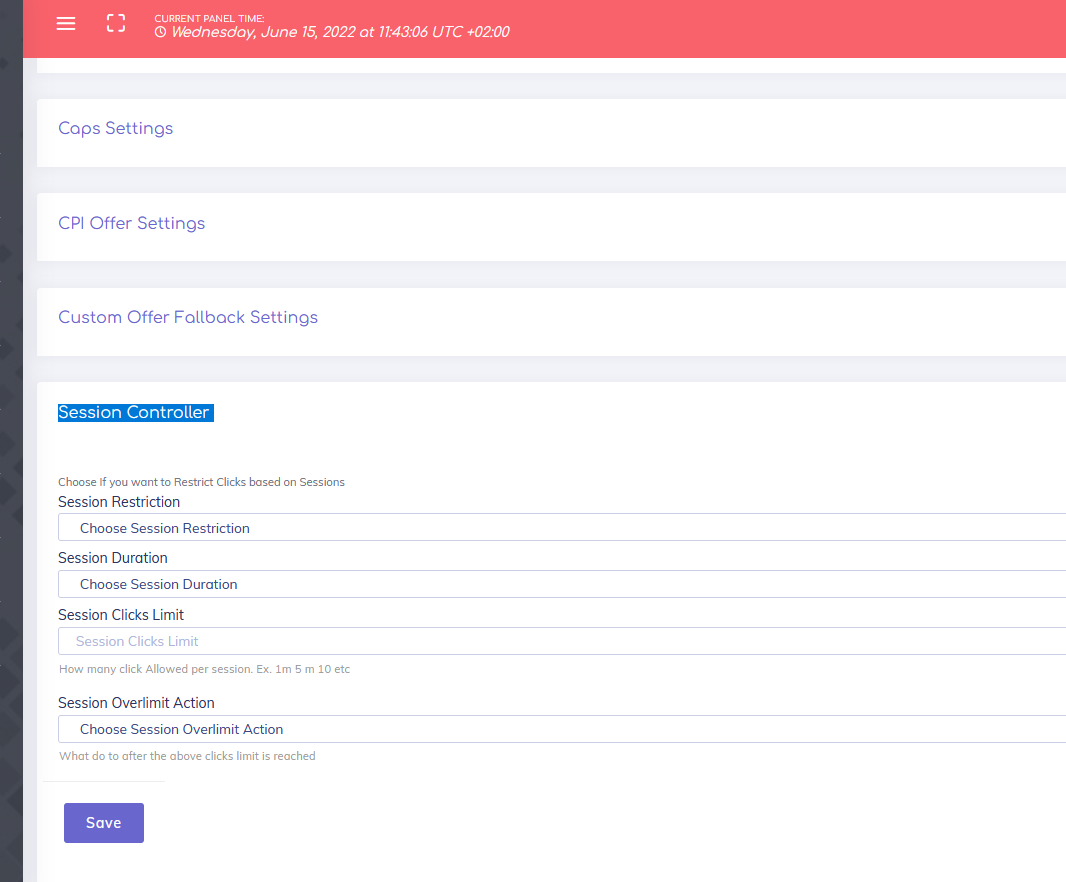 Example Usage: 
If for any advertiser/offer you activate this option, and chose
Session Duration as 1 Hour
Session Click Limit : 5
Session Overlimit Action : Redirect
Then any Visitor that click on This offer's Affiliate limti more then 5 times in 1 hour will get redirected to Fallback Offer.
This fallback offer will be your GLOBAL OFFER FALLBACK . or is you have activated Individual Offer fallback module then that will be used.
In case of choosing "Session Overlimit Action" as 'Block' then the traffic will be blocked.