The Performance Marketing Software that you'll finally love.
Built For Ad Agencies, Advertisers, and Digital Marketers
Quick Insider Look
Dashboard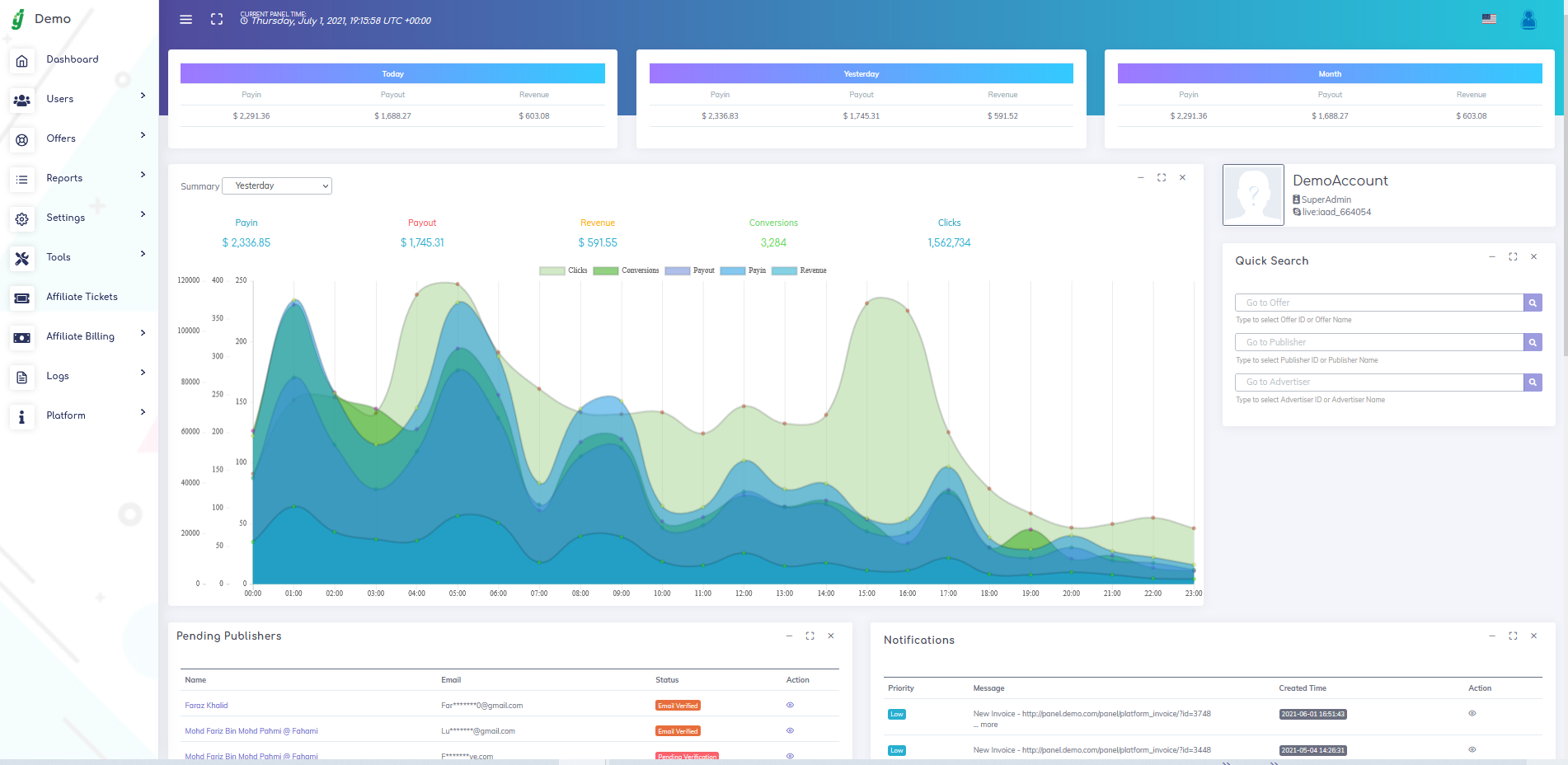 Offers Management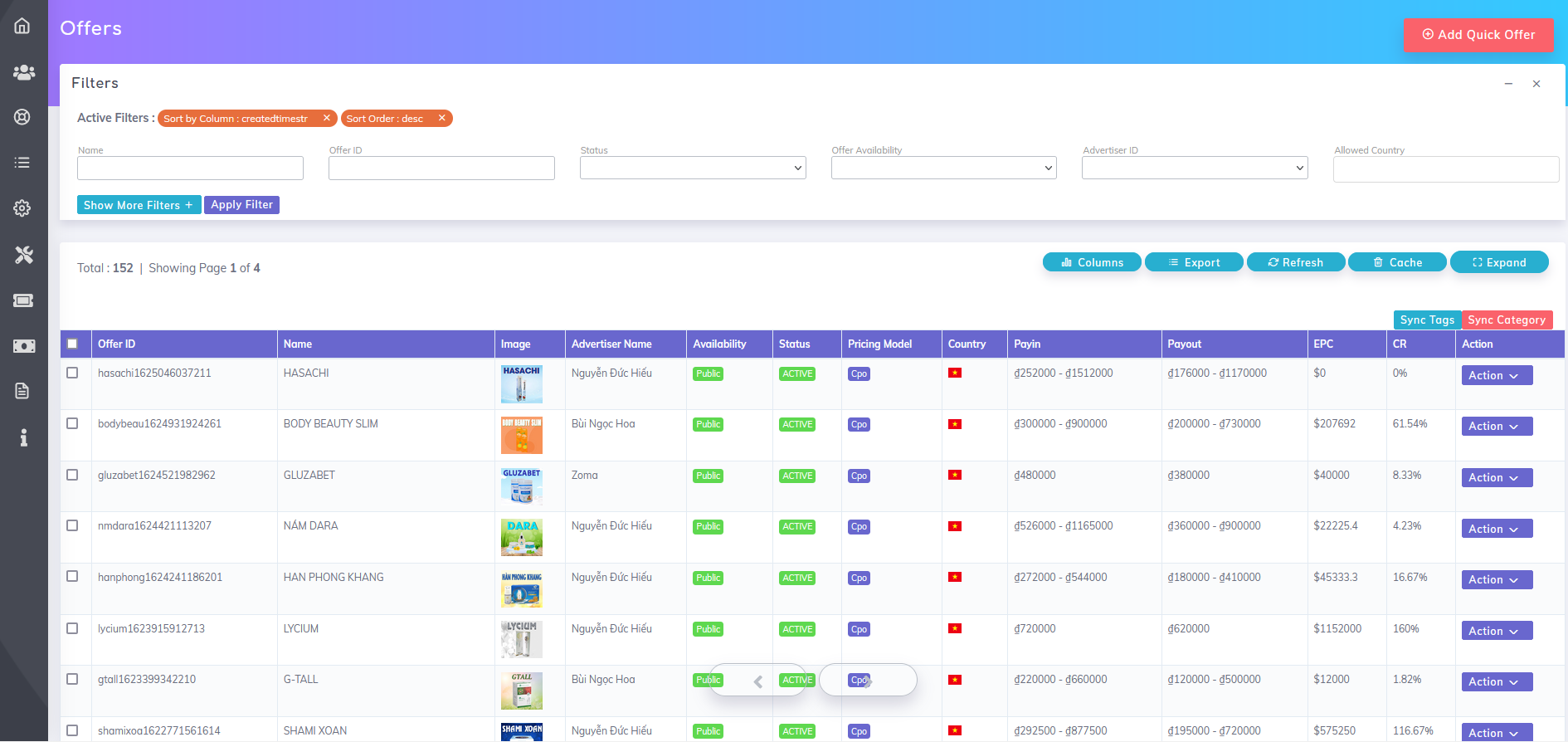 Affiliates management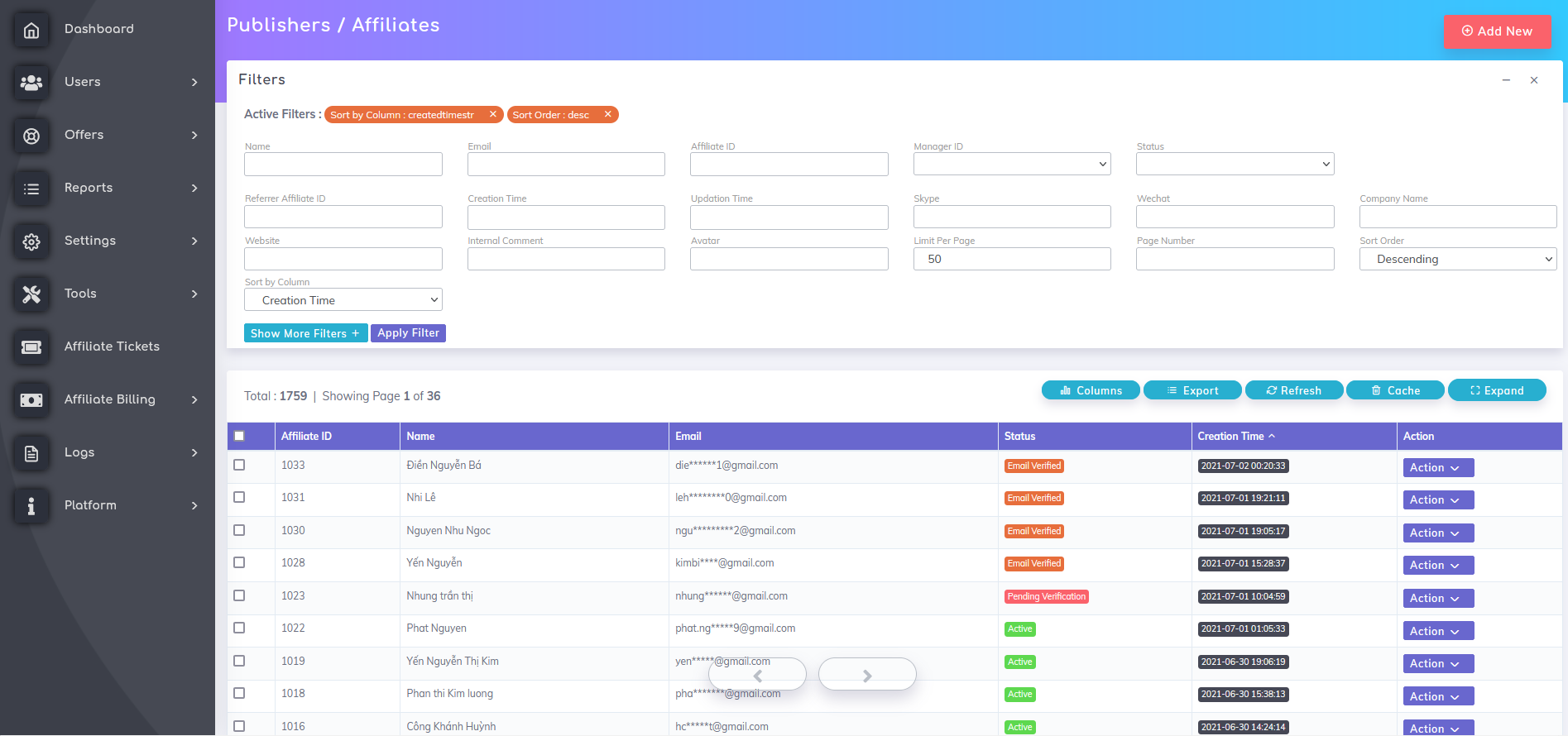 Daily Summary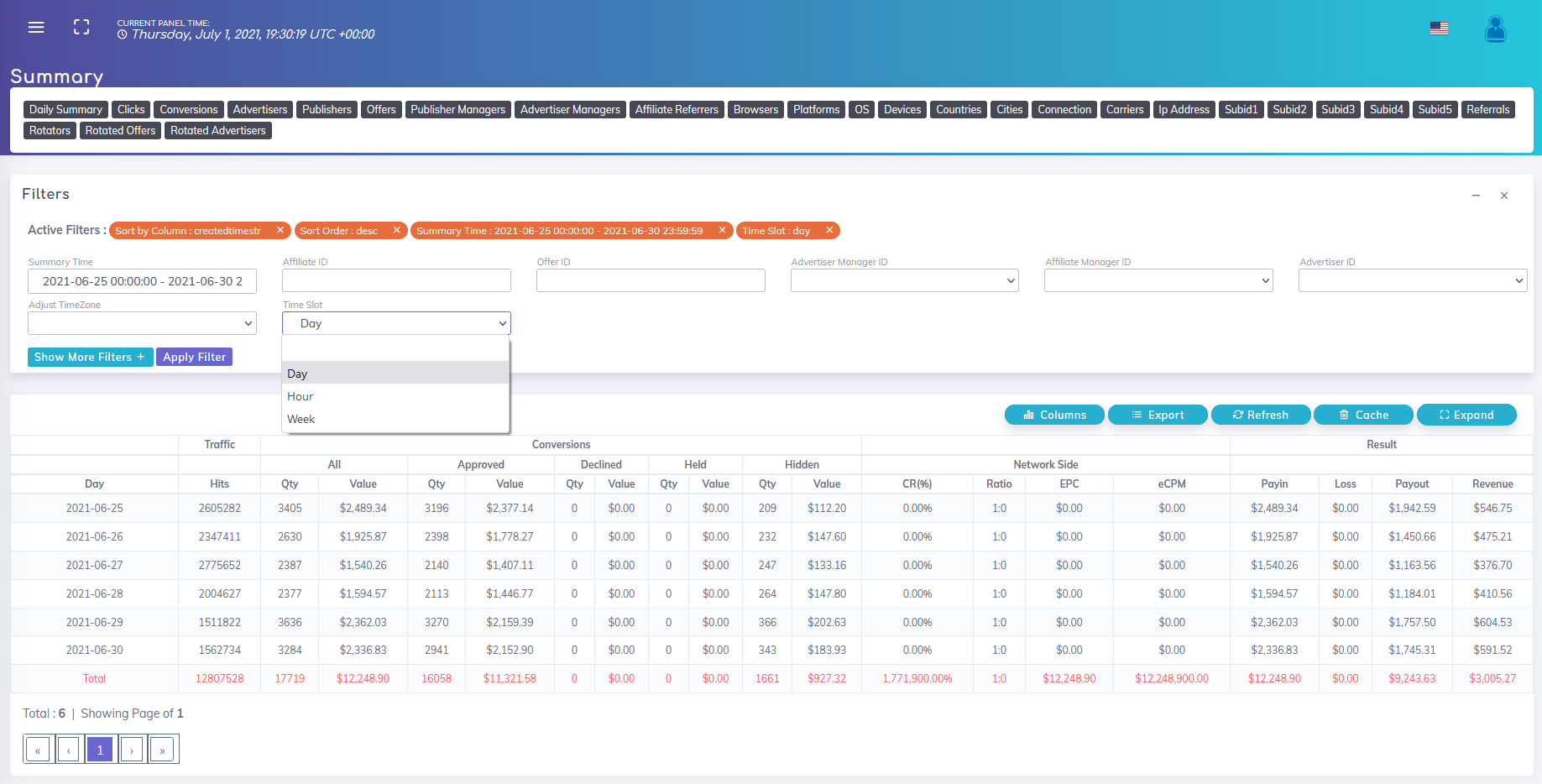 Detailed Insights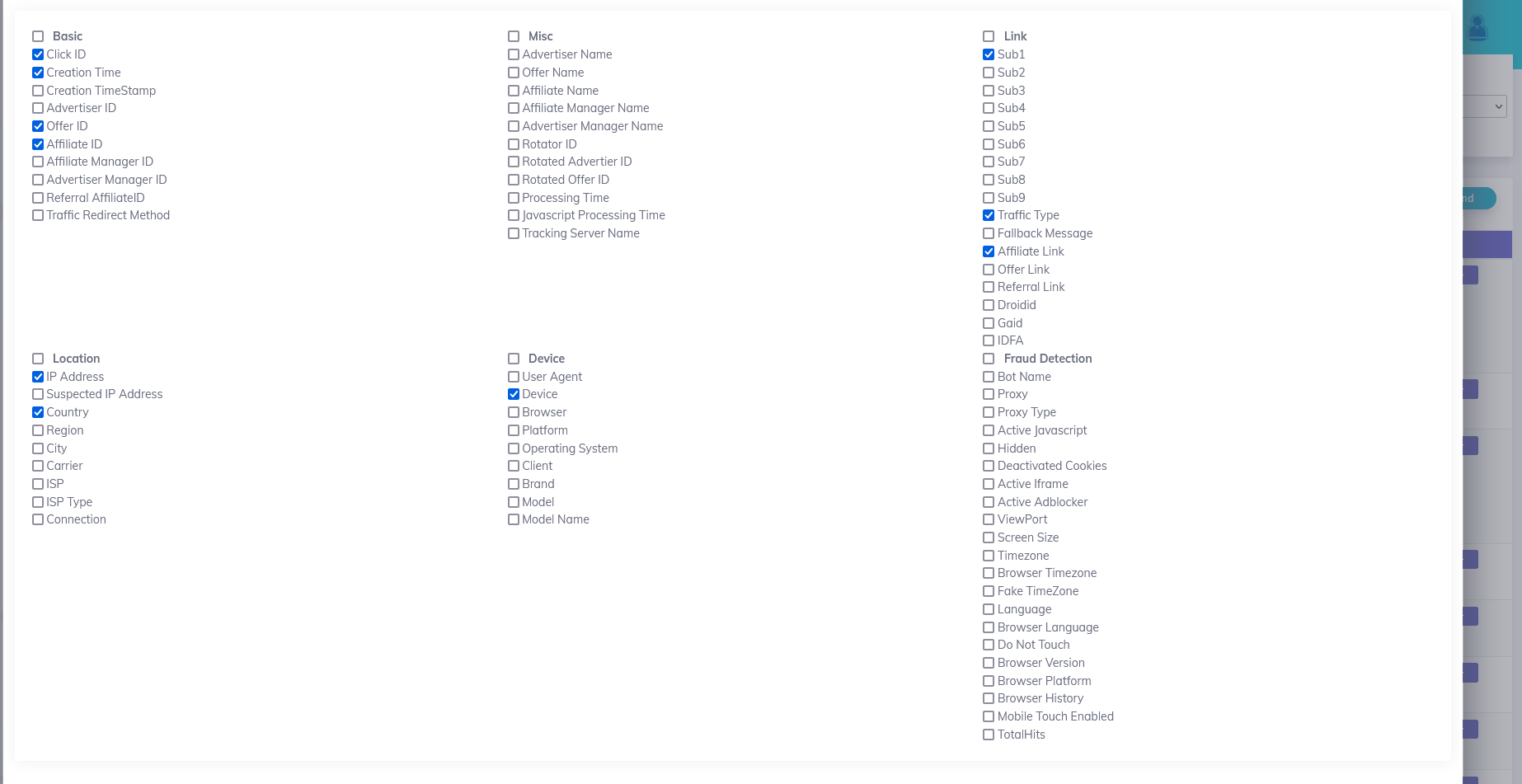 Affiliate Billing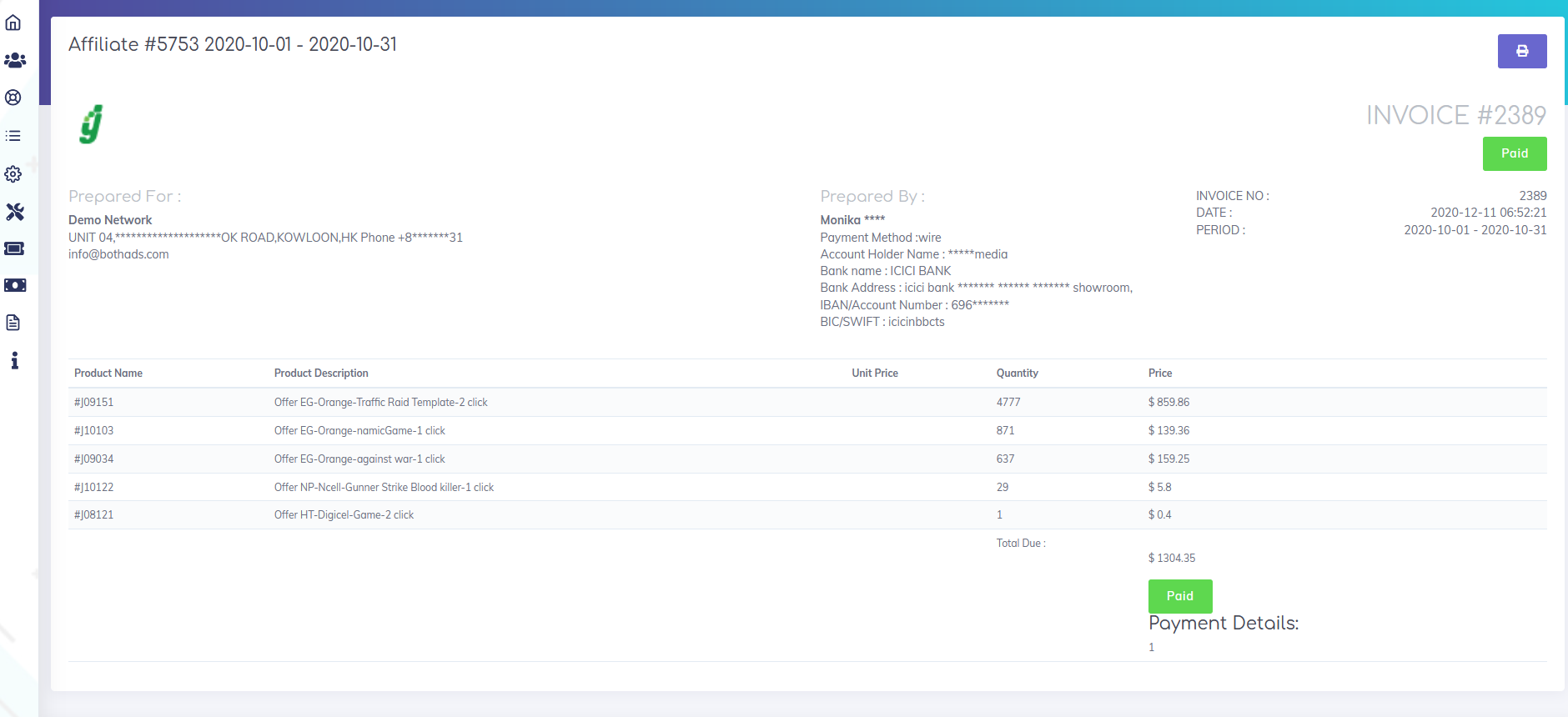 Conversion Reports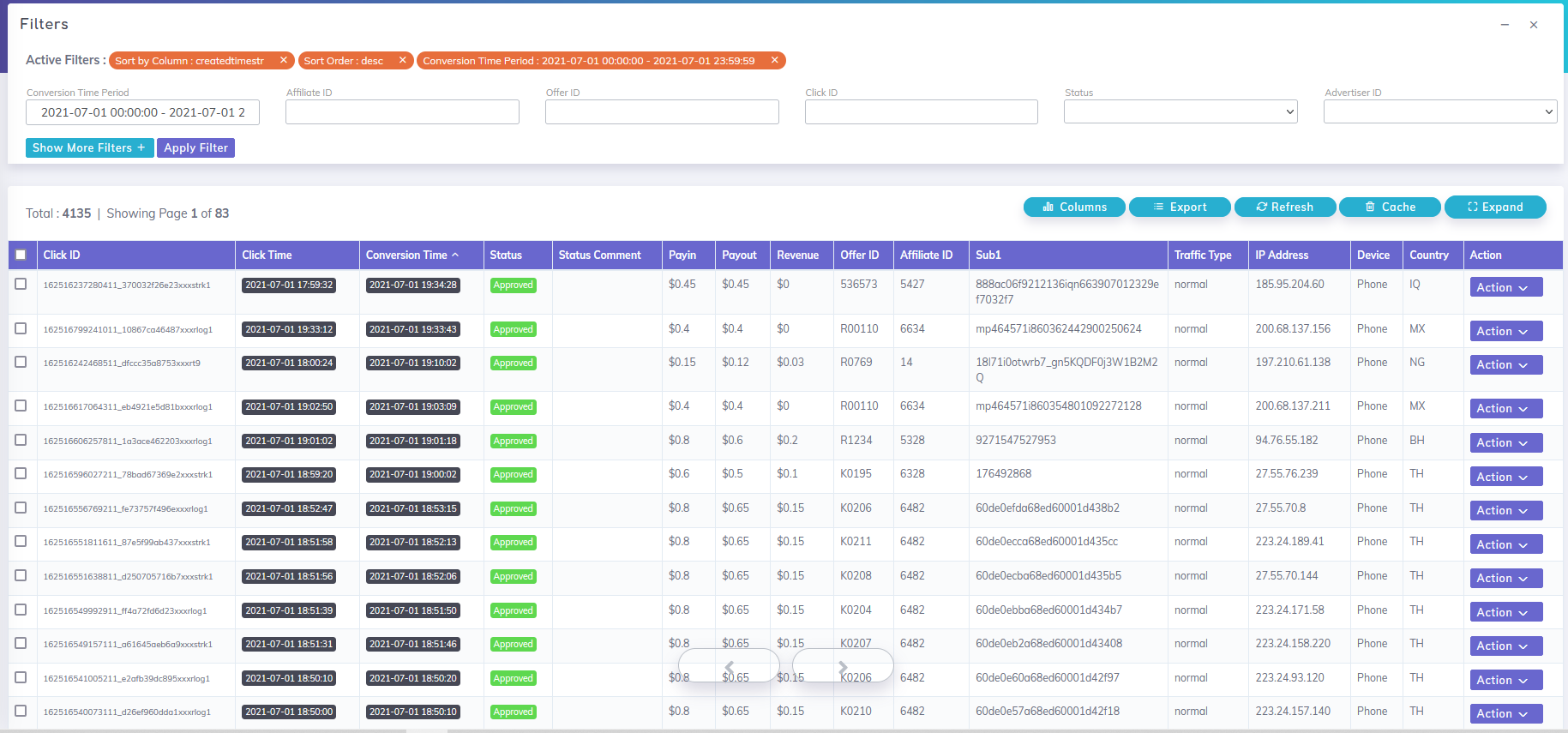 Highlights
Smooth Migration
With our smooth onboarding process and automated syning of Offer from any other Network API, your migration process to our performance marketing software will be super fast and easy
24/7 Support
A devoted team of a Account managers and a Technical Support team will always be there for you
Rich API
Each and every function on our platfrom is API based. which can be consumed by your Existing/Custom CRM Software
Modular Structure
Our Infrastructure is built the Modular way . which means you have freedom to choose what features you want which you dont.
One Platfrom to Serve All
Ad Networks
Affiliate Networks &
Performance Agencies
Advertisers
Ecommerce Brands &
Product Owners
Publishers,
Affiliates &
Digital Marketers
Performance Marketing Platform
Manage, Track, Analyse and Optimise Ad campaigns in real-time
Configurable dashboards, Traffic targeting & cap system
Create Smartlinks by Grouping Offers
Anti-Fraud Detection
Custom Tailed UI Design
3rd Party API Integrations
Modular System
Customize your Account Panel as you wish. Whether you want a simple system with minimalistic Features or a very advanced system ,our platform can satisfy all your Business Requirements. If you need any new feature dont hesitate to raise a support Ticket.
Ad System Modules
Auto Sync Offers with Advertiser API
Change Default Conversion Status
Custom Payouts for Publishers
Filtering offers from publishers
Global Fallback Affiliate
Global Fallback Offer
And a lot more...
Offer System Modules
Offer Recommendation to Publishers
Conversion Cap System Automatic Processing
CPI/CPS Offers Extended Settings
Offer Moderation System
Advanced Targeting
Multi Events Postbacks
And a lot more...
Even More Modules...
API Tokens
Logs System
Panel Customization, Custom Css
Affiliate Extended Profile (KYC System)
Customize Affiliate Registration Questions
Chat Widgets, Captha Protection
Affiliate Referral System
And a lot more...
Advertiser API Sync
Need to pull/fetch all offers from your Advertiser's api automatically and keep them synced then we can make your life a lot easier. If you need any new API Integration then dont hesitate to raise a support Ticket.
Api Templates
Select The Api Template from the List. If the Advertiser Api your are looking for is not present then please raise a support ticket or contact Skype Support. We integrate New advertiser api integration almost everyweek.
Activate Api Sync
Upon Selection all the Tracking Parameters will get filled automatically. Input your API Credentials
Api Offer filtering
Choose among the prvided filters to avoid pulling the offer you dont want. And the default behavious of the every new offer pulled.
SmartLink System
Create Advanced SmartLinks either by choosing Rules and Targetting to Group the offers. Or use the old way of Grouping Individual Offers
Transparent Or Not
Transparent - Actual Offer link will be visible in the reports to the publishers
Opaque - Actual Offer link will be Hidden in the reports to the publishers
Rule Based Smartlink
Group Offers based on Targeting and Tags
Offer Availability
Offer Pricing Model
Offer Stream Type
Offer Incent Allowed
Offer Category,Tags,Flow
Offer Allowed/Restricted Traffic Source
Black List Offers IDS
Offer Rotator
Group Offers Manually with their Targeting Options
Device Targeting
Platform Targeting
Connection Type Targeting
Carrier Targeting
Weight Selection