Activating/Deactivating modules and also Adding/Editing Important Information can take up to 5-10 minutes to take Effect. This is because our Platform use Caching Mechanism to speed up processing.
However if you wish to delete system cache manually then you may do so by visiting the 'Delete Cache' Page
Navigation Menu - > Settings -> Delete Cache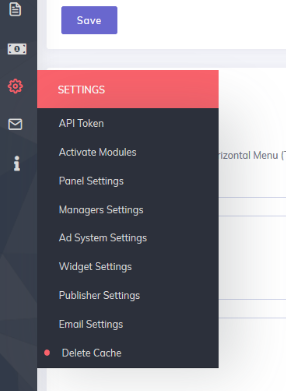 This will open a new page that will clear your cache

However please dont clear cache again and again frequently as it will slow down the system.