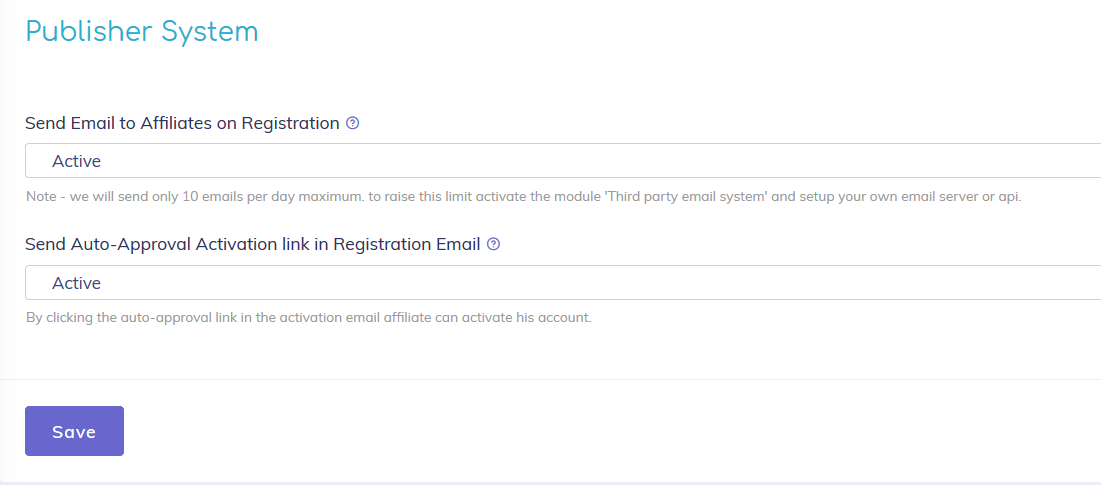 To activate this first you must activate the module : 'Publisher System'
If this module is active then our system will send an email to publishers after they complete the signup process . you can chose whether to send auto approval link in this email or not.
There are two available options in this Module :
1) Send Email to Affiliates on Registration
Note: we will send only 10 emails per day maximum . to raise this limit activate the module 'Third party email system' and setup your own email server or api .
2) Send Auto-Approval Activation link in Registration Email

If you want to allow publishers to activate their own account then activate this option. otherwise you will have to manually activate their accounts

If you have any doubts regarding this then please contact support